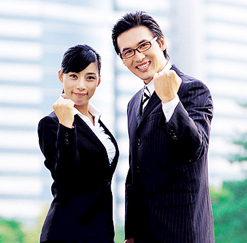 American ChemTech Inc.is a world famous chemicals research and manufacturer, leading in production, testing technology and equipment of polyphosphates, complex salts, borates and complex lithium-based greases.

Hangzhou Lanhong Chemical Co.,Ltd (formerly, Zhejiang Wuwangnong Biochemical Science and Technology Co., Ltd.), are manufacturers and the standard setting companies of China¡¯s industry standard of Potassium Pyrophosphate HG/T 3591-2009 and the China¡¯s industry standard of Copper Pyrophosphate HG/T 3592-2009. With deep research on Potassium Pyrophosphate, Copper pyrophosphate, other polyphosphates and complex phosphate products, Hangzhou Lanhong has become one of leading manufacturers on high-end Potassium Pyrophosphate and Copper Pyrophosphate in China, and has made great contribution to quality improvement.
At present, new production base established in Anxian, Sichuan province, with annual output of over 12,000 tons.
Focus on the above products, acting with intergrity, American ChemTech Inc.and its partners aspire to grow together with clients and suppliers.